It's On the Corner of Tango and Tango: Argentina
Known for its Tango, Argentina doesn't let down. On almost every corner you can see a spectacle of dancers showing off their expressive and stylistic South American dance moves. Make sure to send a little money their way for watching, and maybe even learn a few steps!
Bonjour! Au Revior!: France
In France, when entering or leaving a restaurant it's customary to say bonjour and au revior. Don't be surprised when all the patrons greet you with a bonjour right back!
Sunnyside Up: Cusco
If it's someone's birthday in Cusco, they can expect more than a couple of gifts and a slice of birthday cake. Cracking a raw egg on top of the birthday person's head is actually a complimentary custom symbolizing how much people admire them.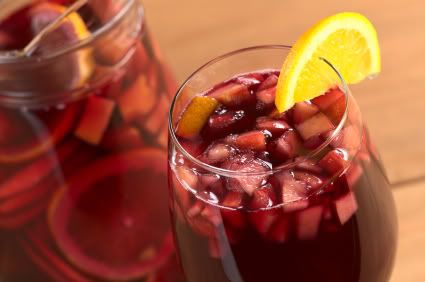 A Little Snack With Your Drink?: Spain
Believe it or not, having tapas is a relatively new Spanish tradition. Rather, locals go out for "vermut," which is just having a drink around town. Although, this is not to say that Spanish don't enjoy tapas; most refer to it as Basque food.
Get Your Eat On For Free: Italy
Comparable to the U.S. "happy hour," in Italy bars offer aperativo, which is essentially a spread of free food, if you buy a drink in the early evening. While some places offer finger food like olives, cheese and meats, other places go all out and offer buffet style platters hoping to keep you satisfied and thirsty.
A Cappuccino With a Side of What?: Amsterdam
If you're looking for a nice cup of coffee in Amsterdam, you might be a little surprised when you look at one of the menus in their "coffee shops." Here you'll find a variety of drugs ranging from marijuana to harder substances such as ecstasy and mushrooms, depending on the shop.
Spider Drink is Not the Next Fear Factor Delicacy: Australia
A delicious Aussie drink called "spider drink" is actually what many recognize as an ice cream soda. It's an interesting frothy mixture of ice cream, strawberry syrup, and lemonade!

Not Your Typical Arrowhead Guy: Marrakech
If you're ever thirsty around here keep your eyes peeled for the local water men. These are guys who come around (usually ringing a bell to announce their presence) with large jugs of fresh water ready to serve in a brass cups. While you have to pay for the water, many tourists take it as a photo opportunity.
Language Un-Barriers: Sweden
Most Swedes not only speak English, but are very enthusiastic about using their knowledge of the language. So don't be afraid to speak English in Sweden, of course you should always try to learn the native language of the places you are traveling through.
Read All About It: London
London newspapers are absolutely free! From little journals to popular black and white stacks, it looks like London wants its people to be in the know.
Never Say Fanny: Australia
Although the use of the word "fanny" in some cultures is thought to be a polite rephrasing of someone's behind, in Australia it is quite the opposite. There it refers to a women's private parts!